Workday Automations & Holiday Calendar
Installation/Configuration
You can add the automations/integrations to every board.
1.) To add a new automation, click on "Integrate".

2.) Search for "Workday Calculator" and select the App.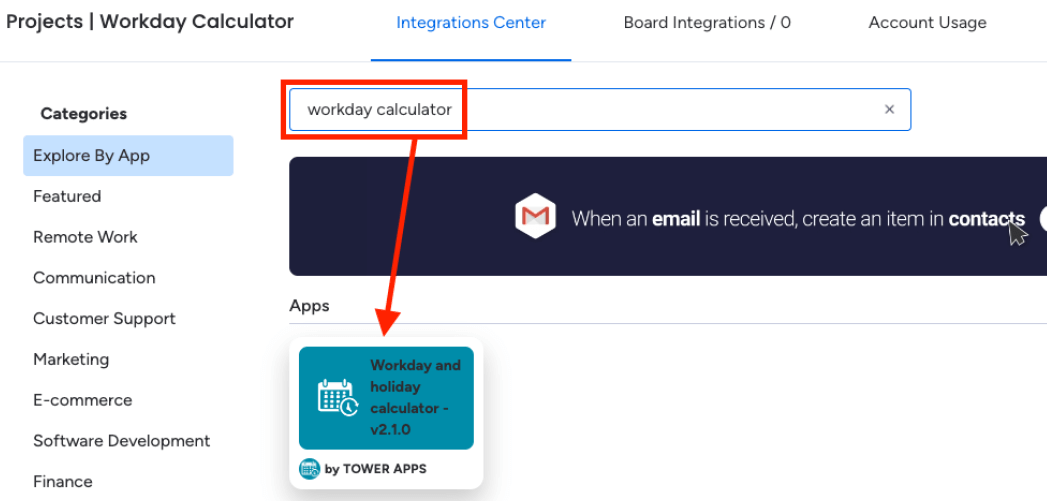 3.) Select your preferred automation and click on "Add to board".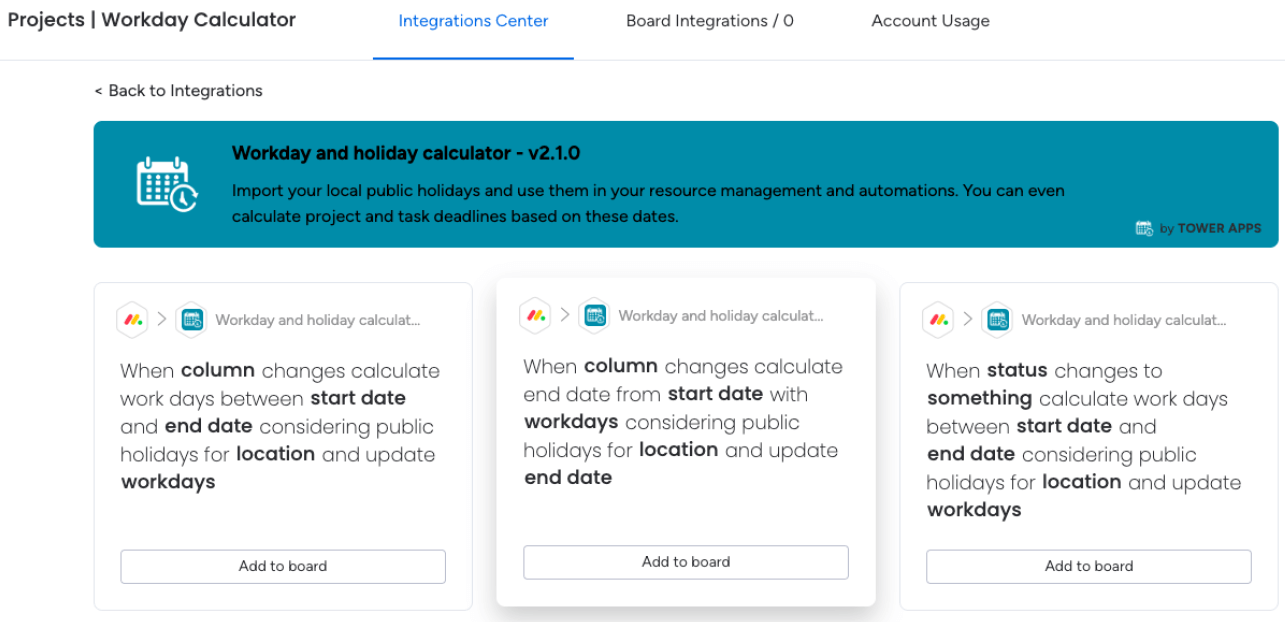 4.) Assign the columns you want to use and finish the configuration by clicking "Add to board".
In this example, the automation will calculate the start date as soon as the end date/deadline changes.
You can now assign a duration in days and an end date to a task/project and will immediately get the start date considering public holidays and weekends.
Never start too late again!

5.) The automation is immediately active and starts working for you.

6.) If you want to use one of the other automations, simply follow the steps again.
© 2023 Tower Apps Ltd. All Rights Reserved.